Work will resume in May 2018 on a scenic overlook and trail system at Mount Trashmore. The closed and capped landfill is in the process of becoming a recreation destination.
Offering the best view in Linn County, the top of Mount Trashmore is in the process of having an overlook installed that will feature radius seating for those who make it to the top. It will also offer a one-of-a-kind view of the Cedar River, Czech Village, downtown Cedar Rapids and beyond. Final landscaping work on the overlook is scheduled to be completed in late spring 2018.
As soon as the overlook is done, work on a trail system will begin. There will be trails for both walkers and mountain bikers. The overall project will hopefully be completed by late June or early July 2018, weather permitting.
The overlook and trails will be accessible whenever the facility is open, but not until all construction work has ended.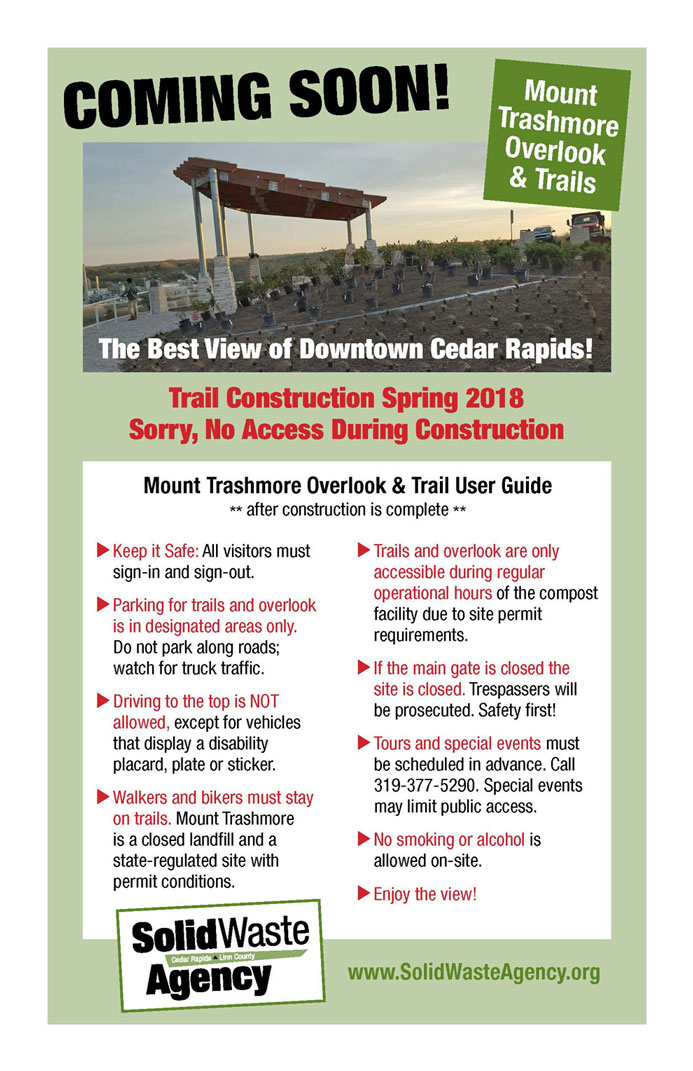 Categories
Tags