Cost & Location
Screened Compost available as of 5/18/21. Call 319-398-5163 to get latest supply information before heading down.
Location
Residential and Business yard waste loads*
2250 A Street SW, Cedar Rapids, Iowa
8:00am - 4:00pm, Monday - Friday; 8:00am - 12:00pm Saturday
*Any size load accepted
Small residential yard waste loads only*
1954 County Home Road, Marion, Iowa
7:00am - 4:00pm, Monday - Friday
*No stumps or branches larger than 4 inches in diameter
Yard Waste Fees
$24.00 per ton
$5.00 minimum fee applies
Scale has discretion to weigh and reject any load
Tipping fee doubles for loads containing garbage, recyclables, and other banned materials
$10.00 fee for residential uncovered/unsecured loads
$25.00 fee for commercial uncovered/unsecured loads
---
$24.00 per ton for compost
Free Wood Chips while supplies last
Available only at 2250 A Street SW, Cedar Rapids, Iowa
Residents of Linn County may take compost for no charge
Businesses may purchase compost or wood chips at the listed rates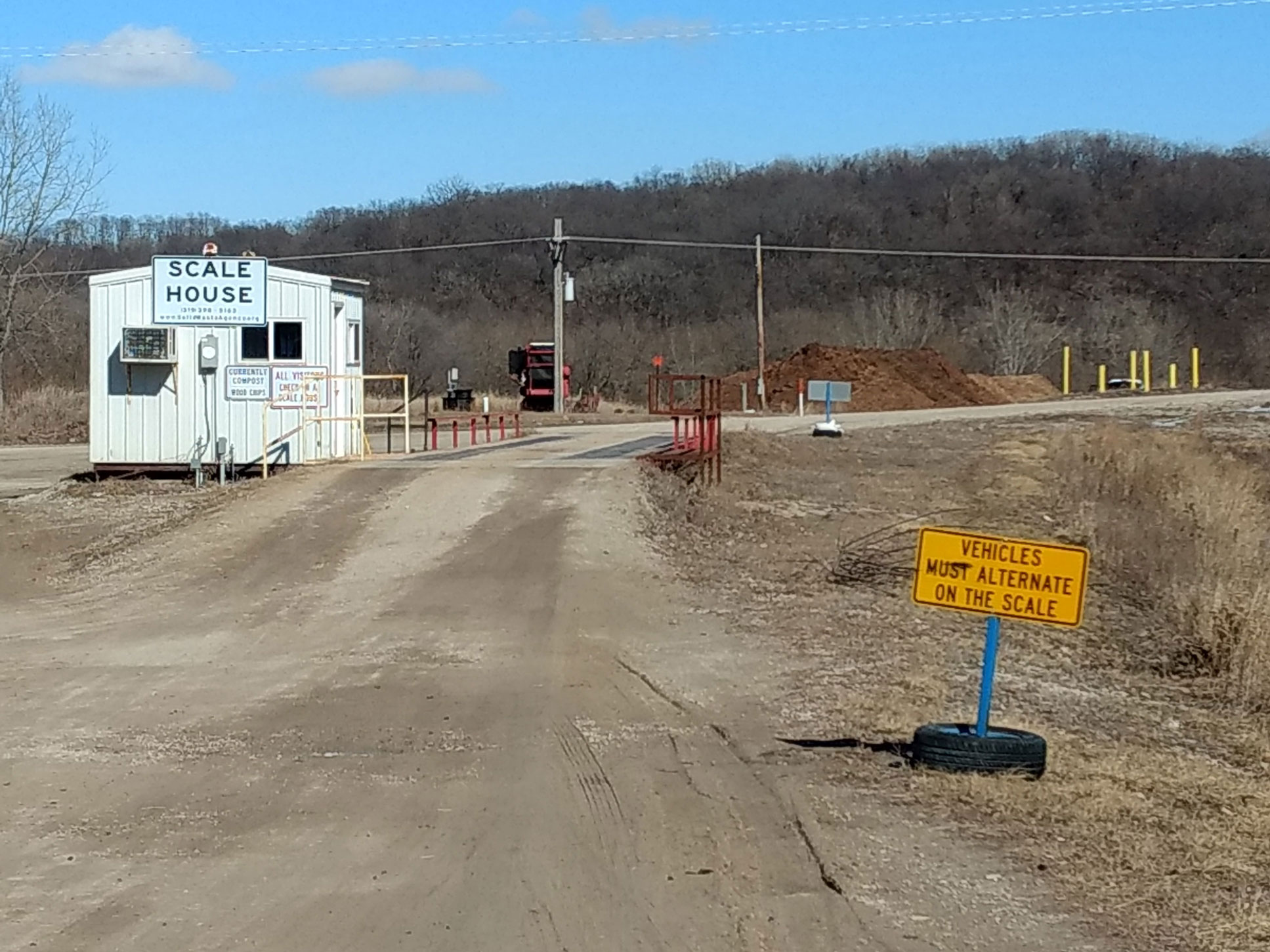 Payment
The Agency accepts credit cards and debit cards, cash, and business checks. Payment is due at the time of service.
Business accounts may be established by calling (319) 377-5290.
Contact the Solid Waste Agency with any questions or concerns.