Restrictions
Some materials are banned by local, state and federal rules. Other materials are only accepted during certain times or under specific conditions.
Banned Items
For the protection of public health and the environment, and in accordance with local, state and federal laws, the following materials are banned from disposal in the landfill and convenience area containers: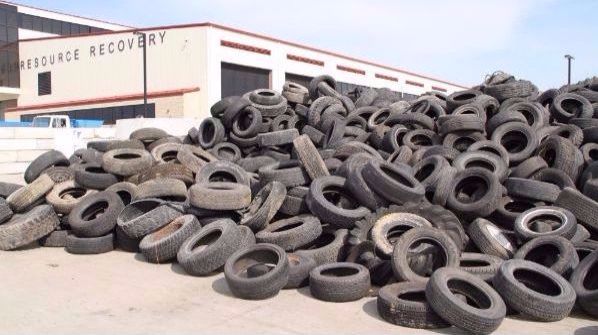 Regulated hazardous wastes, including flammable or toxic liquids (including paints), solids and fuels*
Pressurized cylinders*
Tires*
Appliances*
Cathode Ray Tubes (CRT) and all televisions & computer monitors*
Fluorescent bulbs/lamps*
TSCA-regulated PCB-containing wastes, including capacitors, ballasts and transformers*
Lead acid automotive batteries*
Unapproved special wastes
Unapproved contaminated soil
Unapproved, undeclared or improperly packaged non-friable, friable, or regulated asbestos containing material (RACM)
Anything smoldering or on fire
Corrugated cardboard*
Yard waste*
Free liquids
*Accepted for recycling
If a banned item or material is identified in a load at the landfill or in a container in the convenience area, the load will be subject to surcharge.
Call us at (319) 377-5290 with any questions. The Agency is open Monday – Friday 7:00 a.m. – 4:00 p.m., Saturday by appointment or account only.
Drop-off Restrictions
Shingles
Shingle loads that have to be hand-unloaded must be in before 3:00 p.m. or will be rejected
Bulky materials including:
Bulk loads of mattresses
Telephone poles ($73 per ton)
Railroad ties ($73 per ton)
Conveyor belts
Wire cable spool and tanks
These items must be declared and delivered before 1:00 p.m. Monday - Friday; bulky materials not accepted on Saturdays.
Special waste including:
Starches
Flours
Corn
Oat hulls
Shingles unloaded by hand
These materials must be delivered before 3:00 p.m. Monday - Friday.
Hard to Handle Wastes
Animal carcasses
Drums and tanks
Boats and trailers
Bulky items such as telephone poles and railroad ties
These items may require pre-approval or delivery by appointment. Please call before delivering unusual or bulky items. For the safety of landfill staff and customers, the Agency has the following cut off times for specific waste types:
11:00 a.m. - Asbestos
1:00 p.m. - Bulky wastes, including railroad ties and telephone poles
3:00 p.m. - Special Wastes
The Agency reserves the right to inspect or reject any incoming load. For More information, please call (319) 377-5290.
Vehicles Must Be Covered
All loads delivered to the Agency must be covered and secured to prevent material from blowing out. Any vehicle without a cover will be subject to an unsecured load fine; $10.00 for residential loads, $25.00 for commercial loads.
Vehicle Towing
The Agency strives to maintain passable roads at the landfill. The Agency is not responsible for conditions which may cause vehicles to become stuck or disabled, including flat tires. Vehicle owners are responsible for obtaining towing services. Commercial haulers requesting assistance will be required to sign a waiver.
Inclement Weather
Wind speed/direction, ice or snow may warrant landfill closure or restrictions on the delivery of certain wastes. If the site closes, the public will be notified via website update and media releases. During windy or wet conditions, it is best to call the agency to confirm site conditions.
Call us at (319) 377-5290 for more information on restrictions or conditions.