Electronics
Electronics recycling is only available at 1954 County Home Road, Marion, Iowa. Electronics are only accepted from Linn County residents.
Fees
$15.00 per unit for TVs and monitors
$0.25 per pound for loads with 5 or more TVs or monitors
$0.25 per pound for bulk mixed electronics from residents
Businesses with electronics should contact an electronics processor directly
Accepted at No Charge*
Computer equipment - Towers, keyboards, laptops, mice, printers, scanners
Home office equipment - Copy machines, cellular and land-line telephones, fax machines
Audio/visual equipment - VCRs, DVD players, cable boxes, stereos, Christmas lights
Gaming systems - Consoles and portables
*Only from small, residential loads
---
Electronic Waste Disposal
The outdated and obsolete electronics that you no longer want are electronic waste or "E-waste," a waste stream that's quickly growing.
Many electronics contain toxic materials such as lead, lithium, cadmium and mercury. Reusing and recycling electronics keeps these toxic materials out of our landfills and recovers valuable resources.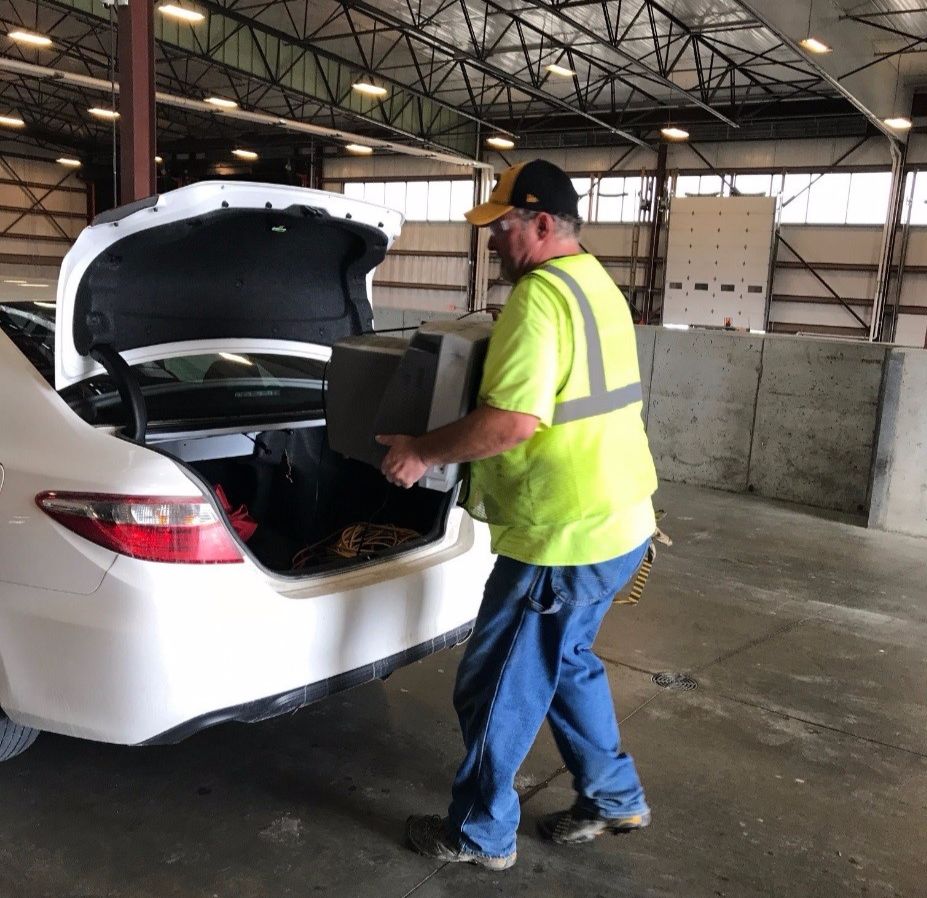 What Happens Next
After you drop off your E-waste, it is taken to an electronics processor and dismantled or "de-manufactured" into core components that are used to manufacture new recycled goods. These components include glass, plastic and circuit boards. The circuit boards themselves contain reusable metals such as copper, gold and silver.