What to Do
Always stop at the scale first. No loads accepted after listed closing time.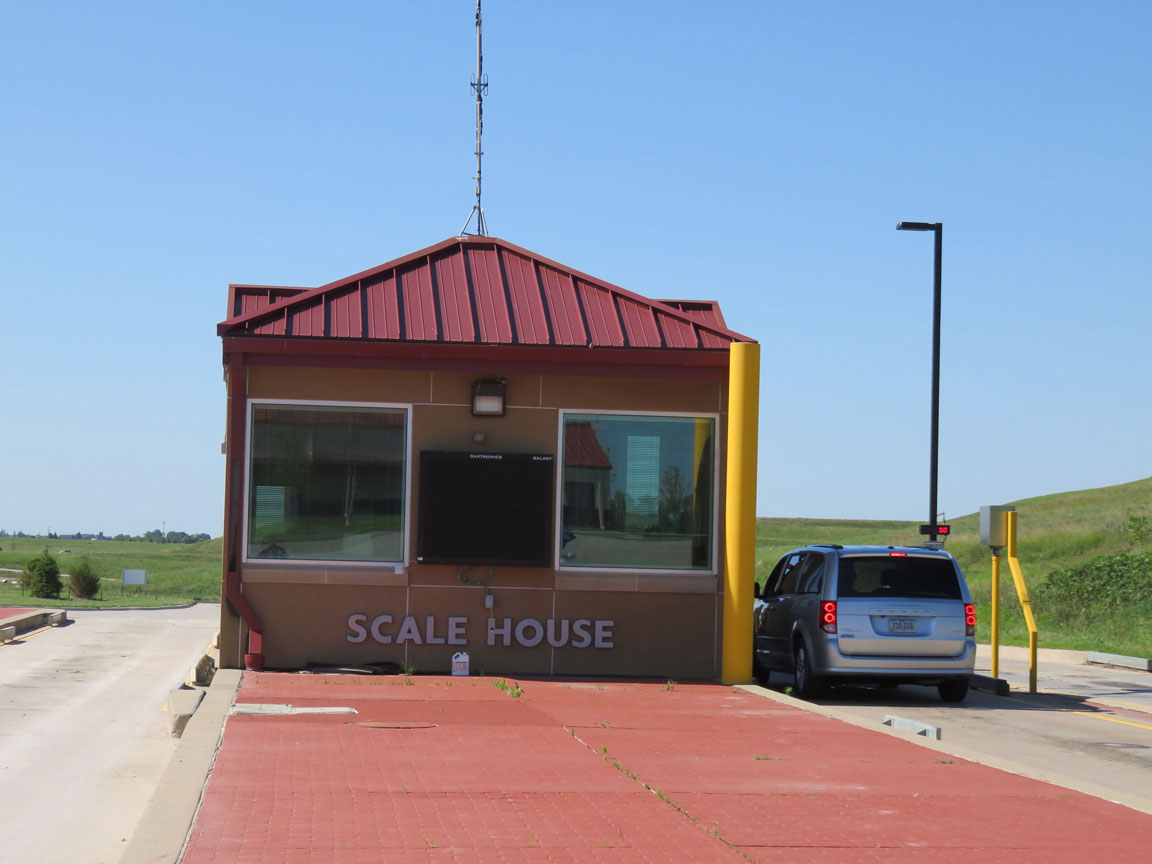 First Steps
There is a site-wide 15mph speed limit
Always stop at the scale house first
Residential loads use the left in-bound lane
Only one vehicle at a time is permitted on the scale to ensure accurate weight
Follow attendant directions for disposal
Solid Waste Agency staff are NOT authorized to unload any materials from customer vehicles or trailers. Customers are responsible for unloading items from their vehicles or trailers.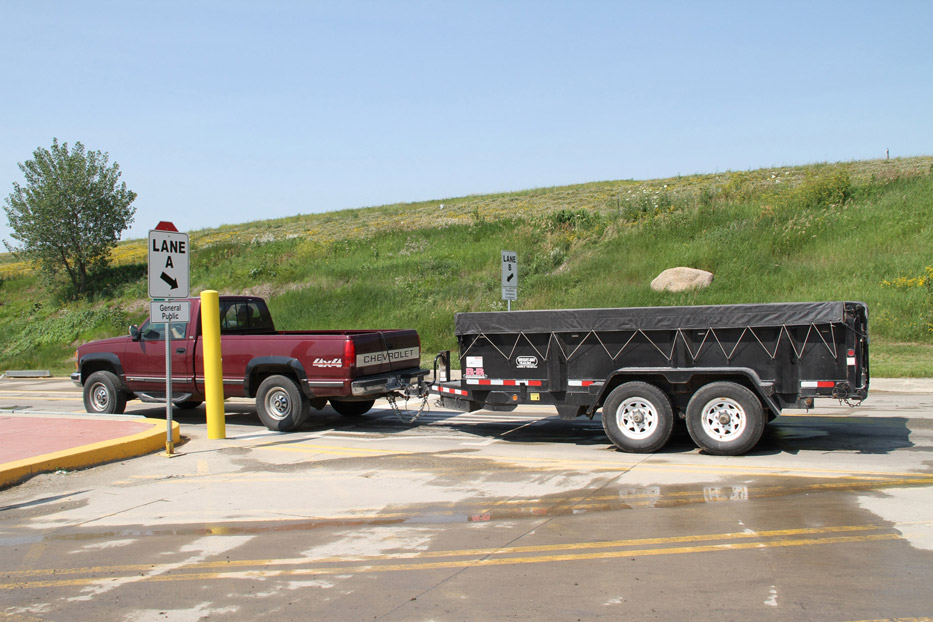 Covered Loads
Pickup truck and trailer loads must be covered, tied down, and secured or will be subject to a fine
$20 for residential loads
$50 for business loads
Securing or covering a vehicle once inside the Agency gate will still result in a fine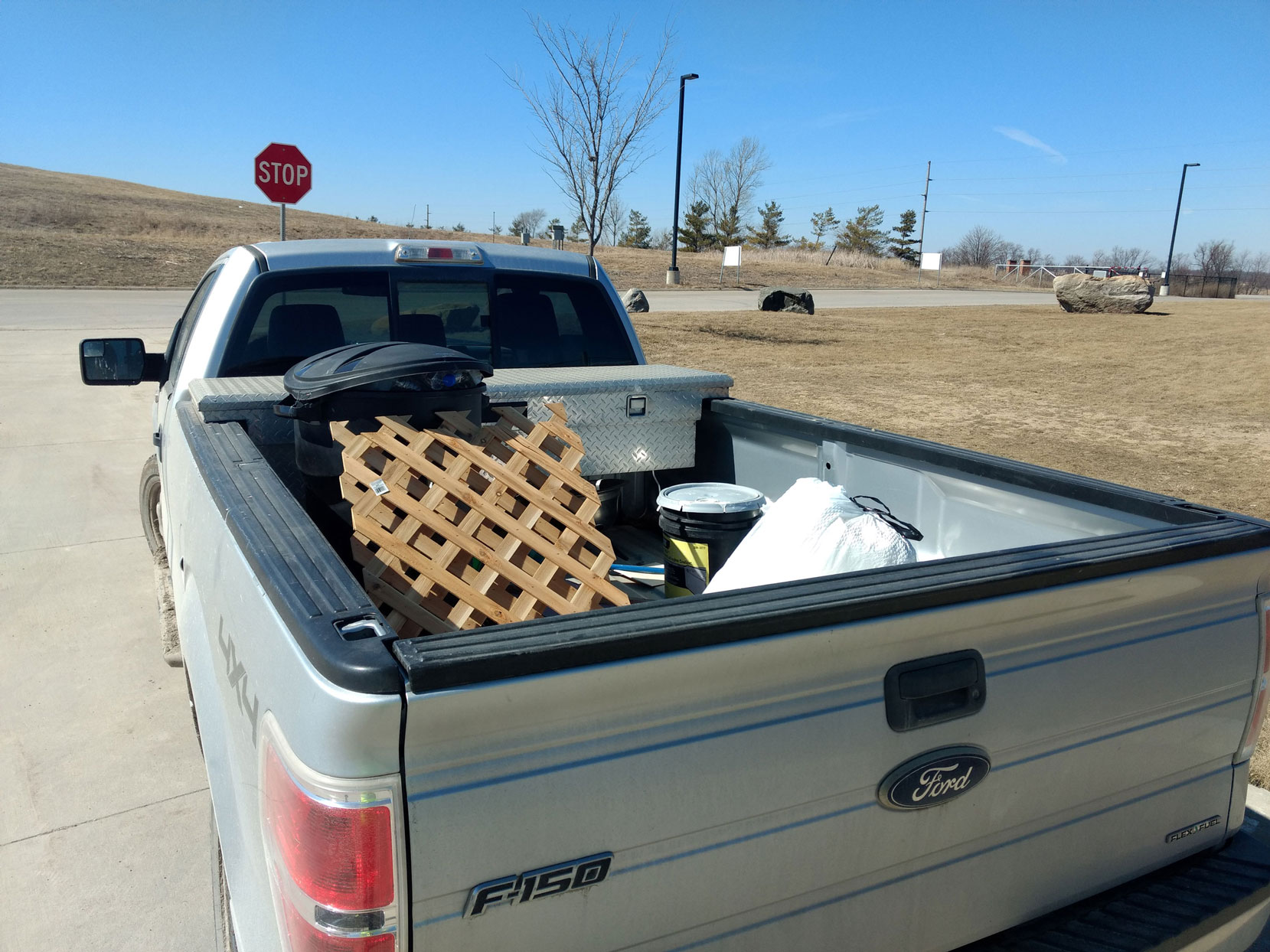 Unsecured Loads
Unsecured loads that spill out on the roads and highways leading to the landfill are dangerous and can be fined up to $365.00!
The picture to the left is an example of an unsecured load that will be fined upon entering the Solid Waste Agency.
Garbage
We charge by type and weight of waste, with flat-fees set for residential vehicles. Residential customers will be directed to the residential unloading area. Commercial/business customers in garbage trucks or those with large trailers will be directed to the landfill.
Recycling
You will be directed to one or more of our recycling areas. Recyclables are accepted at the County Home Road facility only. Visit the Recycling page for more information.
Reuse
Reuse is even better than recycling! Before you throw away that item you do not need or want anymore, ask yourself if someone else could still use it. There are lots of options when it comes to recycling unwanted clothing, shoes, other textiles, and furniture. You can donate them to a charitable organization, sell them to a resale shop, or sell them online.
Goodwill of the Heartland, Salvation Army, and Central Furniture Rescue (which accepts furniture, kitcheware and household goods) all have local locations accepting donations. There are also several consignment shops in Linn County that can be found with a quick internet search.
Regardless of where you donate or sell, reuse is a much better option than throwing away!