What to Do
Always stop at the scale first. No loads accepted after listed closing time.
First Steps
There is a site-wide 15mph speed limit
Always stop at the scale house first
Residential loads use the left in-bound lane
Only one vehicle at a time is permitted on the scale to ensure accurate weight
Follow attendant directions for disposal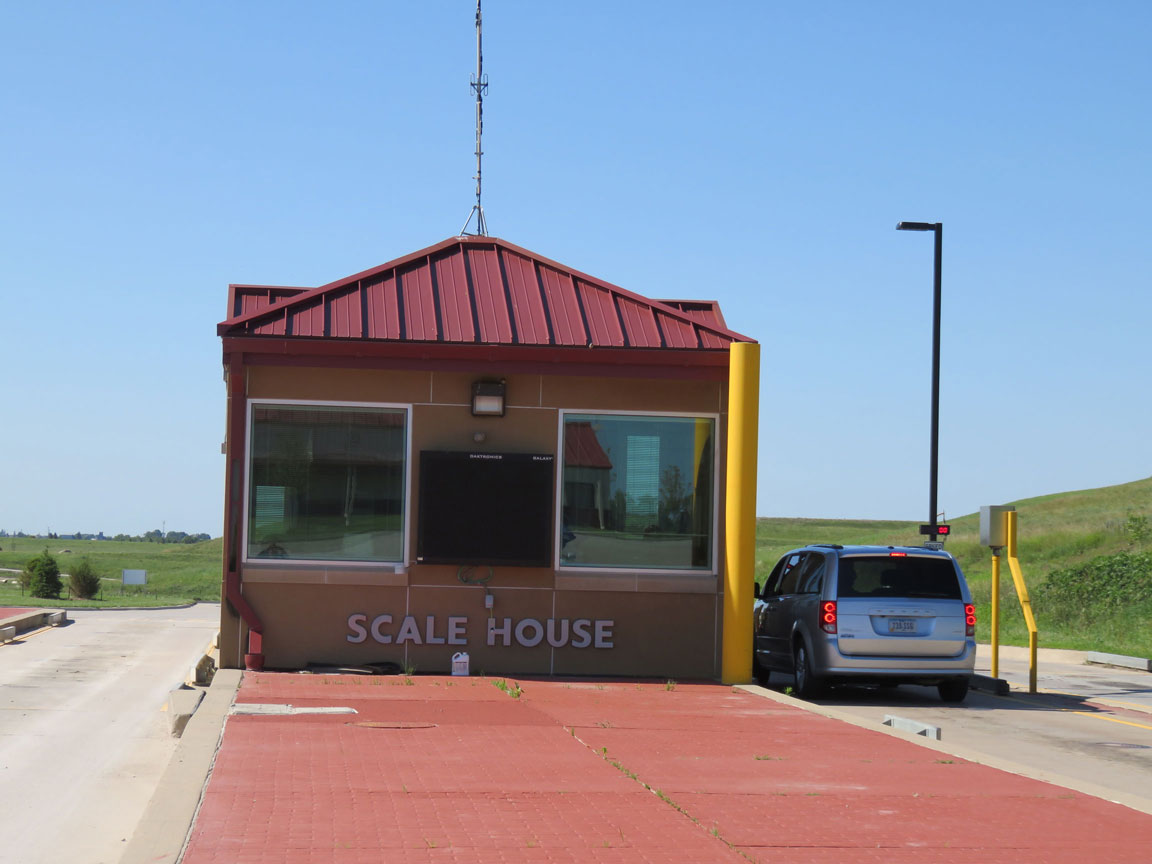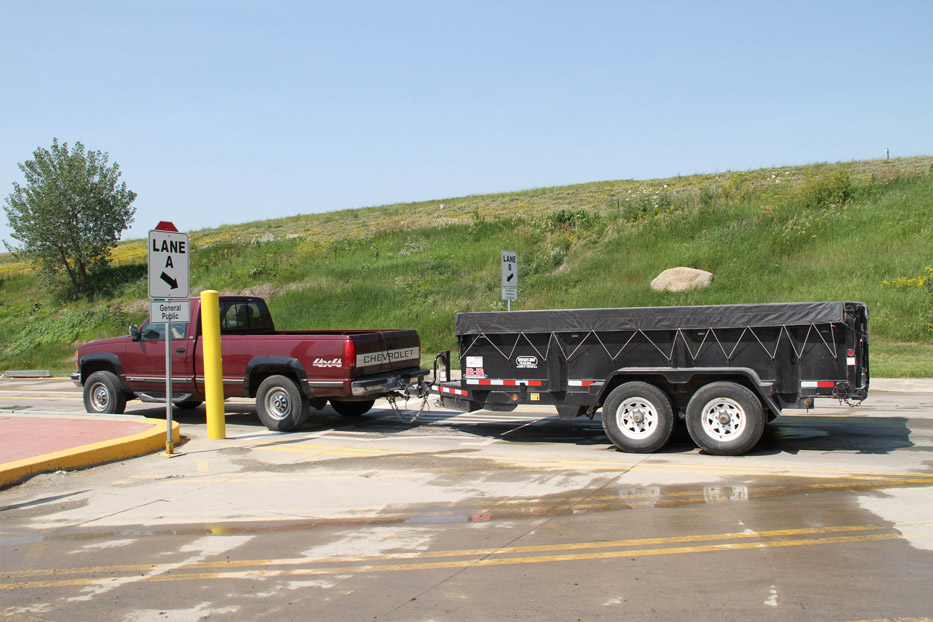 Covered Loads
Pickup truck and trailer loads must be covered, tied down, and secured or will be subject to a fine

$10 for residential loads
$25 for business loads

Securing or covering a vehicle once inside the Agency gate will still result in a fine
Unsecured loads that spill out on the roads and highways leading to the landfill are dangerous and can be fined up to $365.00!
The picture to the right is an example of an unsecured load that will be fined upon entering the Solid Waste Agency.
Remember: Keep it Safe, Keep it Covered!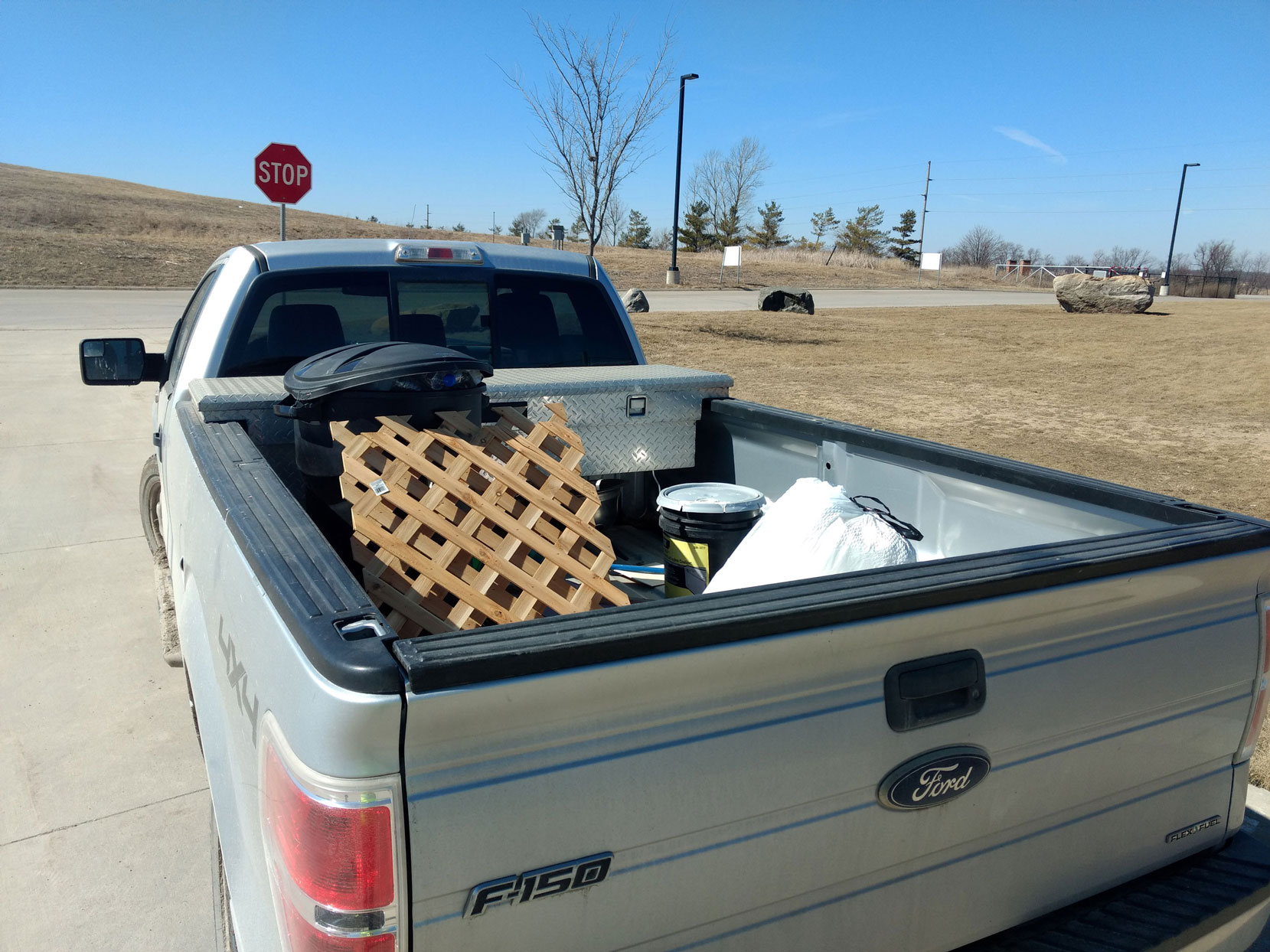 Garbage
We charge by type and weight of waste, with flat-fees set for residential vehicles. Residential customers will be directed to the residential unloading area. Commercial/business customers in garbage trucks or those with large trailers will be directed to the landfill.
Recycling
You will be directed to one or more of our recycling areas. Recyclables are accepted at the County Home Road facility only. Visit the Recycling page for more information.
---