Mount Trashmore
Mount Trashmore is a former landfill with 6 million tons of garbage.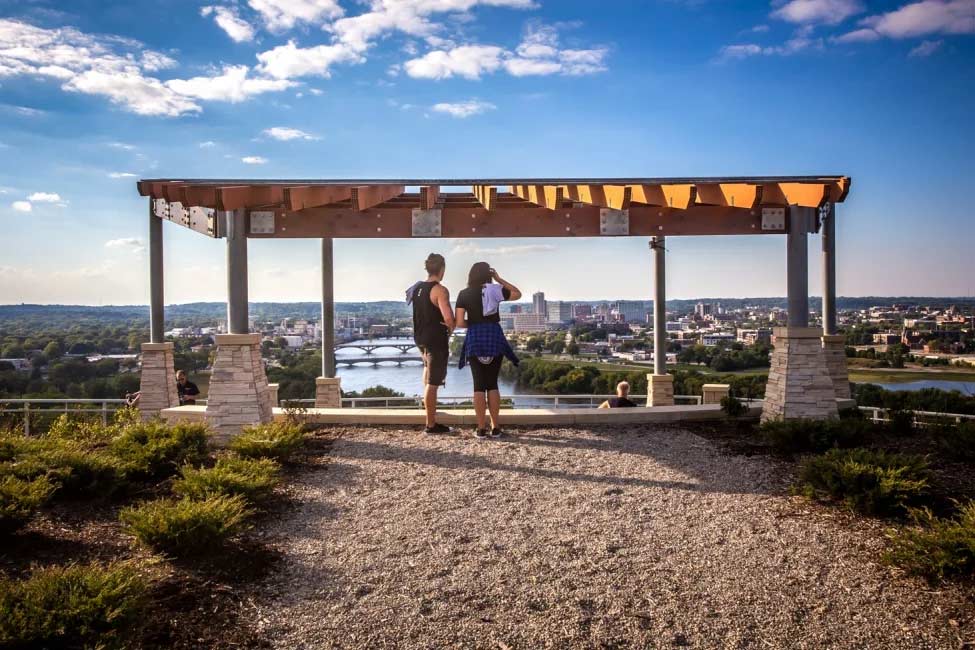 Trails are Partially Open
trashmore Fall Access hours
Tuesday-Friday 9:00am-6:00pm Saturday-Sunday 8:00am-5:00pm Monday Closed
Hours will be adjusted again in October for darkness
What You Need to Know
At 1954 County Home Road, Marion, Iowa visitors learn about landfilling and resource recovery. At 2250 A Street SW, Cedar Rapids, Iowa visitors learn about composting and Mount Trashmore.
Former Landfill
Mount Trashmore is a former landfill with 6 million tons of garbage. The former landfill is being transitioned into a recreational site.
Views & Trails
If you like to mountain bike, bring out your mountain bike and ride our unique gravity fed flow trail! It's something you won't want to miss!
Please Check In
All users must check in before using the site. Find more information below.
Where to Start
Check-In at Recreation Building
All users are required to check in before using the site, you will find check-in kiosks inside of the recreation building. Trail users can bike or walk in from the Cedar Valley Nature Trail or use parking lot adjacent to the recreation building.
Inside the building you will find: check-in kiosks, restrooms, hydration station, bike fix-it stations, gathering space, picnic tables, benches, & trail staff.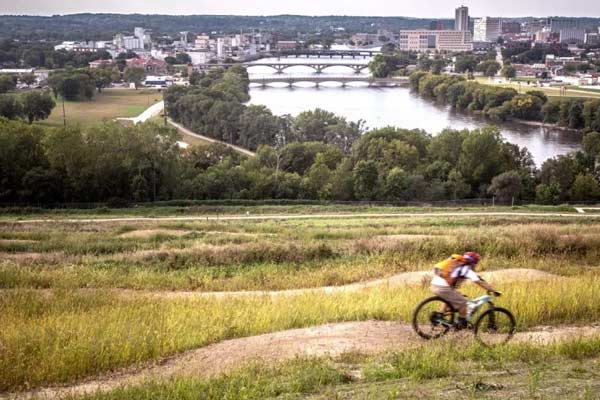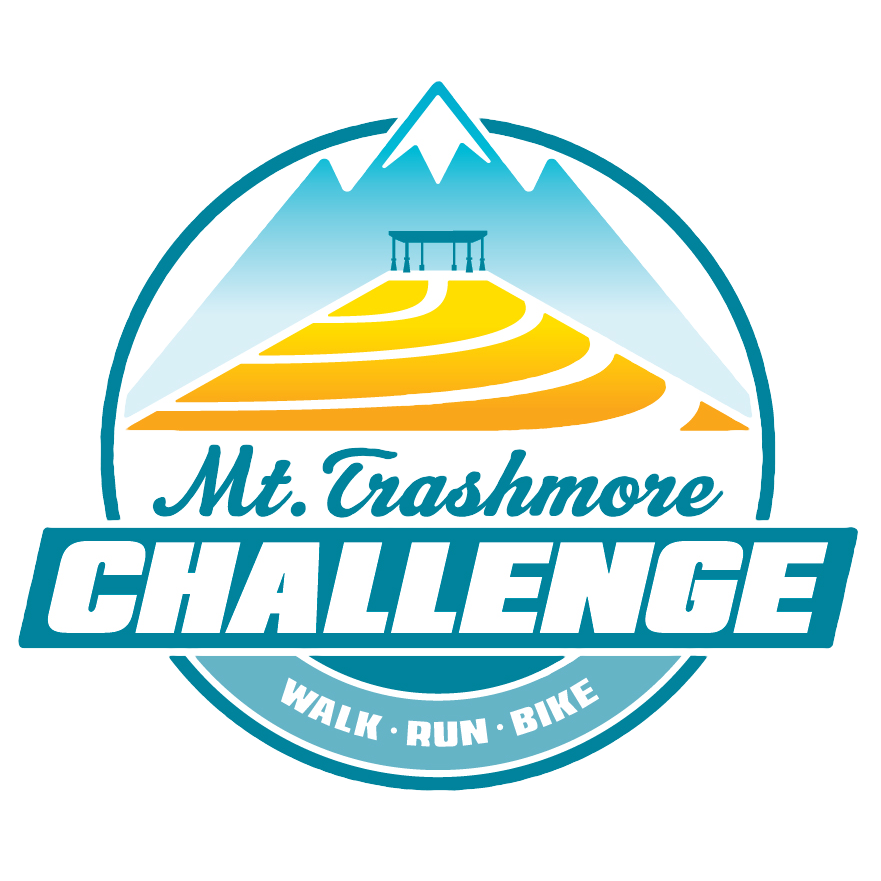 Trashmore Challenge 2023
Sign up for the 2023 trashmore challenge
You can sign up at trashmorechallenge.com ! The Challenge starts April 12th !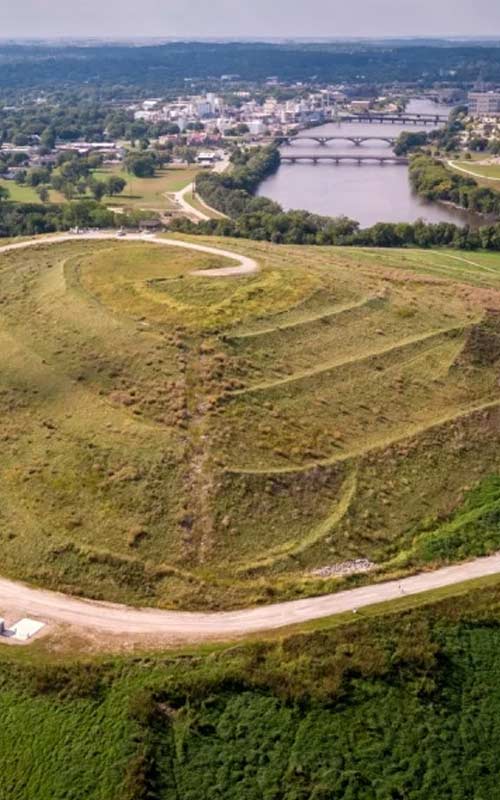 Watch for truck traffic! Trails are adjacent to an operational compost facility with a shared entrance and roads.
Please Follow The Rules
Mount Trashmore Rules and Responsibilities
Mount Trashmore Trails are built on a closed and capped landfill. The area is not a public park, but continues to be a regulated and permitted site. Our goal is to provide access to a great view, but with safety as our first priority.
Stay on trails! Off-trail use is prohibited.
All trail users (bikers & walkers) MUST CHECK-IN at kiosks in recreation building.
Bike helmet use is strongly recommended!
There are stairs on the Stumptown Trail; strollers can only be used on the Overlook Trail.
When the building is closed, the trails are closed.
Use trails at your own risk. Agency is not responsible for injury or damaged equipment.
No driving to the top of Mount Trashmore (Visitors with a handicap placard are allowed to drive to the top, stop at recreation building for staff assistance)
No smoking & no alcohol.
Due to time constraints, walkers will need to be on trails 30 minutes before closing time.
2 inch or wider tires are recommended for Trashmore Trail. Mountain bikes or fat tire bikes are recommended
---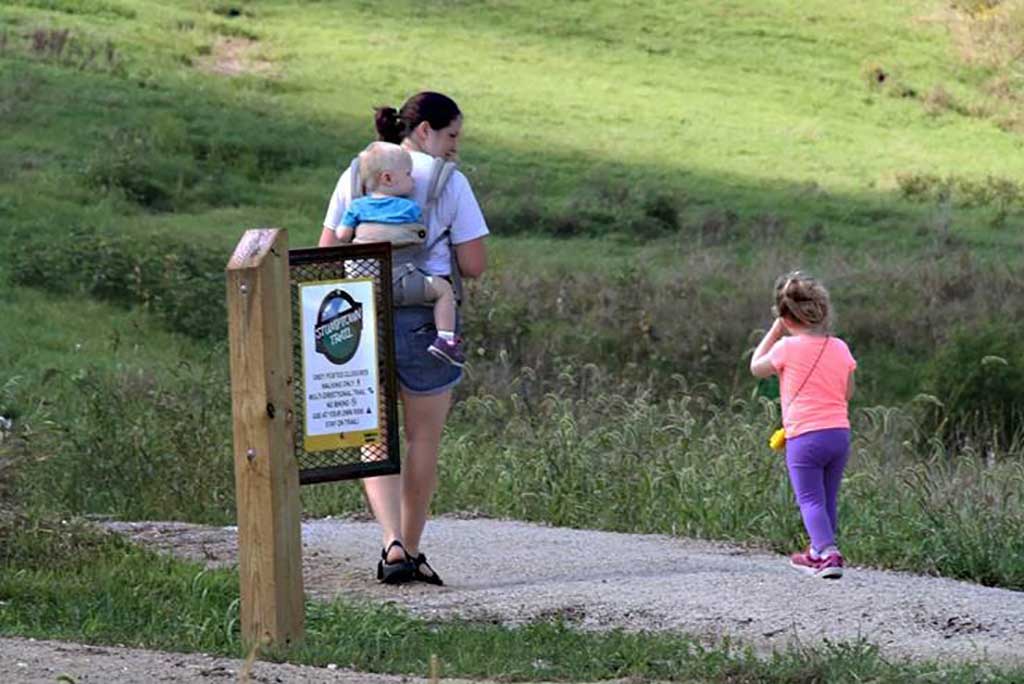 Trails at Mount Trashmore
Stumptown Trail
Stumptown trail is for walking and running only. This trail is 5,000ft (appx. 1 mile). No bikes or strollers. This is the longest trail at Mount Trashmore. You will encounter board walks and stairs. Caution: steep grade in sections of trails.
---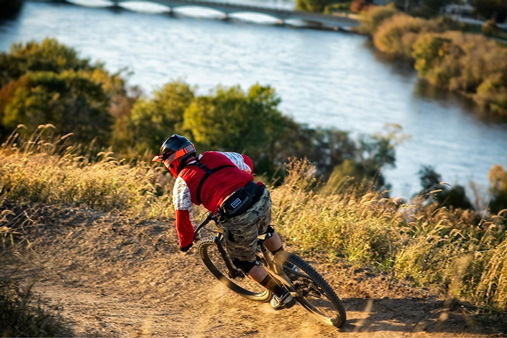 Trails at Mount Trashmore
Trashmore Trail
Trashmore Trail is a downhill bike trail only. No walkers/runners allowed. This trail is a gravity-fed flow trail with mountain biking features and should be ridden carefully. Two inch or wider tires are recommended.
---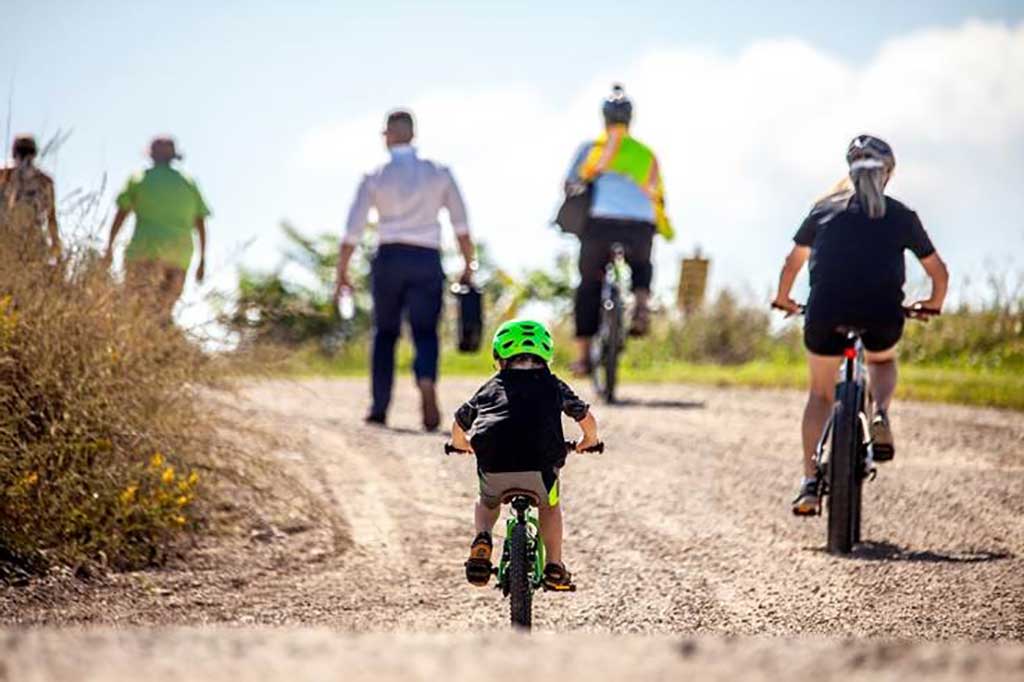 Trails at Mount Trashmore
Overlook Trail
Overlook Trail is a multi-use trail that includes bikers and walkers. Overlook of Mount TrashmoreThis trail is 3,400ft (appx. 5/8 mile) and is the shortest way to the top of Mount Trashmore. You may encounter vehicles who are accessing the ADA parking spot at the overlook.
---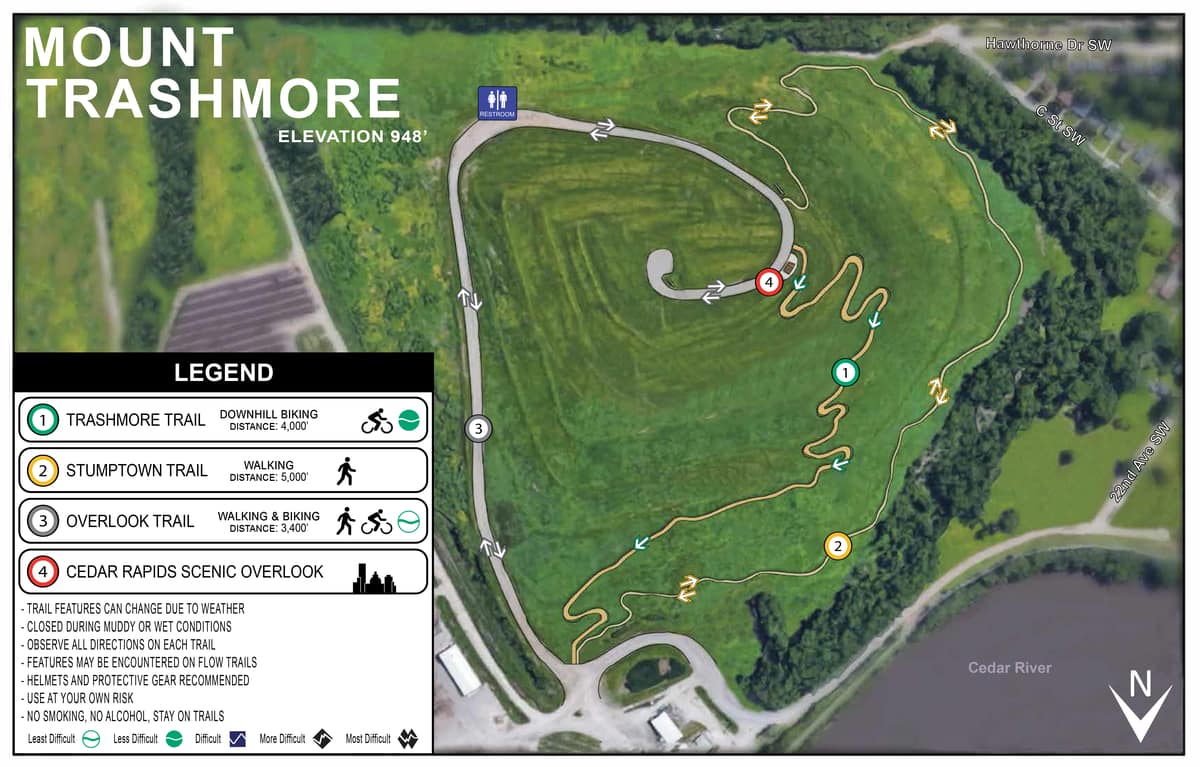 ---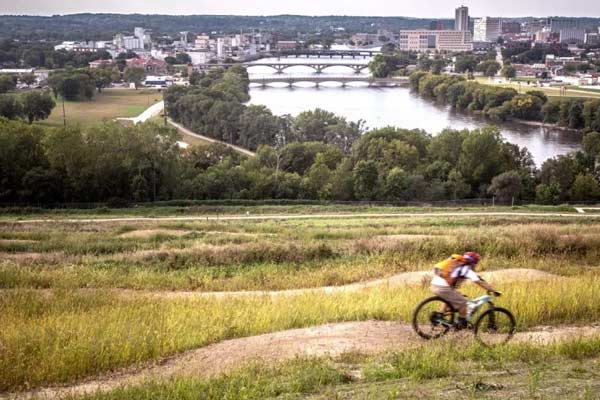 Get in touch
Trails & Overlook Recreation Coordinator
Zac Hornung is the Recreation Coordinator for the Mount Trashmore trails and overlook. Zac coordinates public access to the trails and overlook, manages the trail system, scenic overlook activities, and promotes the unique site throughout the community. Zac is the contact for tours and event requests at the Mount Trashmore trails and overlook. Interested in volunteering with the trails or working at Mount Trashmore? Give him a call at 319-377-5290 ext. 123 or send him an email.